Mapleton Observatory
The Mapleton Observatory is a fantastic facility, based at Mapleton Sate School in the Sunshine Coast Hinterland. They have an 11 inch Celestron automated telescope and recently bought a 300 mm Dobsonian.

There is a Public Open Night once a month where anyone can come along and get a great view of the Moon, Planets and Galaxies. There is also helpful advice and information for enthusiasts of all ages and levels.

The Observarory is also open for private parties/bookings outside of the Public Open Nights.

See the 'Bookings' page at http://www.mapletonss.eq.edu.au/mapletonobservatory">http://www.mapletonss.eq.edu.au/mapletonobservatory
to find out when the next Open Night is.
Back to List >>
Search: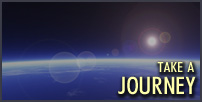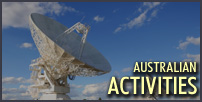 Find out what Australian scientists have planned as our future aerospace activities.
More

View Image Gallery

The Australian Space Agency has numerous amateur activities and associations that are open for community involvement. Join other enthusiasts and share the excitement of Space.
More