The independent structure of the Australian Space Agency has been created to be a commercial entity from day dot, this will greatly wane community concerns of being a financial burden on the public purse. An original and unique share holding format of the ASA has been established to protect the scientific necessities and priorities from commercial pressures and influences. This model has been developed by an Australian entrepreneur Denver Vidler.


It is argued that if research and scientific advancement has to have a commercial outcome every time than this could actually stifle knowledge growth and not advance it. To address this, the ASA has two types of share holdings, both commercial and scientific.


The commercial shares are as you would expect. They are meant for people or entities wishing to invest or park their money in a place to make a return. Shareholders of this type are able to vote on issues just like any other company except they have no say or influence over the scientific research or development part of the ASA. Another type of share called a 'Scientific Share' is required to have a say in this area.

A Scientific Share is freely issued to an individual who is part of an aerospace industry or has formal qualifications in an appropriate field or is actively involved in an aerospace club or organisation. There is only one share per person. Even if an individual has a large commercial holding they will have no ability to influence a scientific research or development decision.


The process and structure is briefly as follows: From commercial gain the ASA will earn funds. From these funds, a portion will be allocated and budgeted for scientific research or development. Periodically applications will be accepted both from within the ASA and externally. Providing these applications meat the required format, they will be published as a project.


These projects will be voted on by all interested and who hold scientific shares. The project with the most votes will be funded for it's completion.


This process is intended to compel the scientific community to work together. For example let's say a group one (G1) would like to develop a new navigational program and another group two (G2) would like to develop a new type of propulsion device.


G2 could rally support from G1 and establish an independent agreement like, if G1 voted in support of their propulsion device then G2 would will cooperate with G1 and provide a platform for G1 to test their navigational program. G2 may also offer to vote for G1's application for funds in the same or following round.


This of course is in its simplicity. Please refer to the complete details in the Scientific Share Prospectus.
Back >>
Search: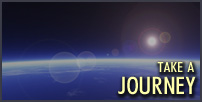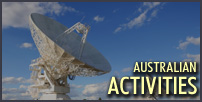 Find out what Australian scientists have planned as our future aerospace activities.
More

View Image Gallery

The Australian Space Agency has numerous amateur activities and associations that are open for community involvement. Join other enthusiasts and share the excitement of Space.
More